You will get a result page including brief information of your submission on the top and a statistical table listed as follows. The statistical table including information and operation of gene sets databases where you can have (weighted) enrichment analysis.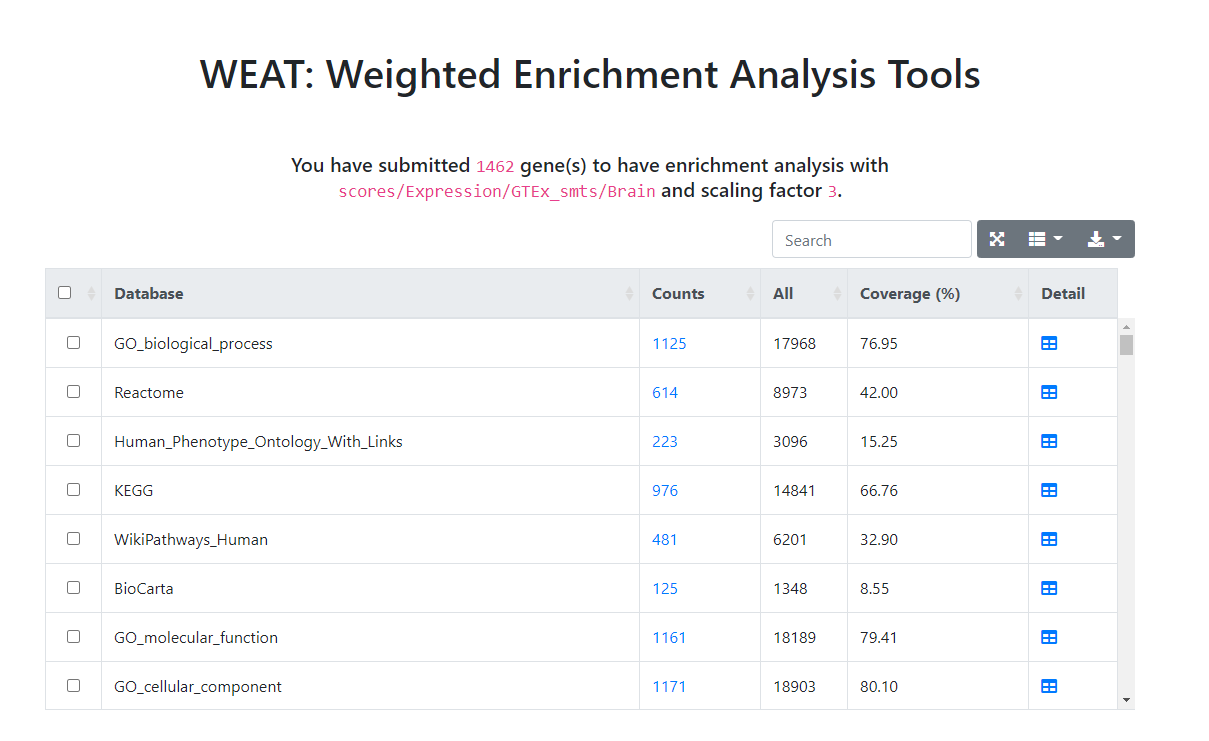 Figure 2. Brief result page.
The Count column shows the number of genes which is overlapped with the dataset.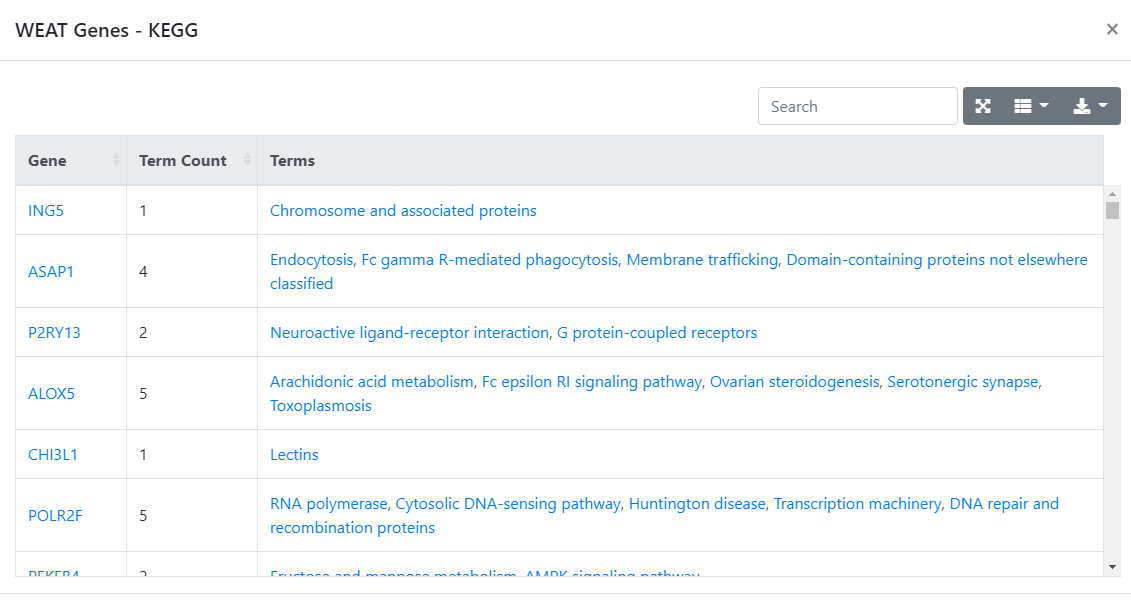 Figure 3. Gene and counts page.
The Detail column will lead you to the result of the enrichment analysis result. The Plus button located on each terms' left can be clicked for detailed information including unweighted enrichment method p-value and hit or missed genes.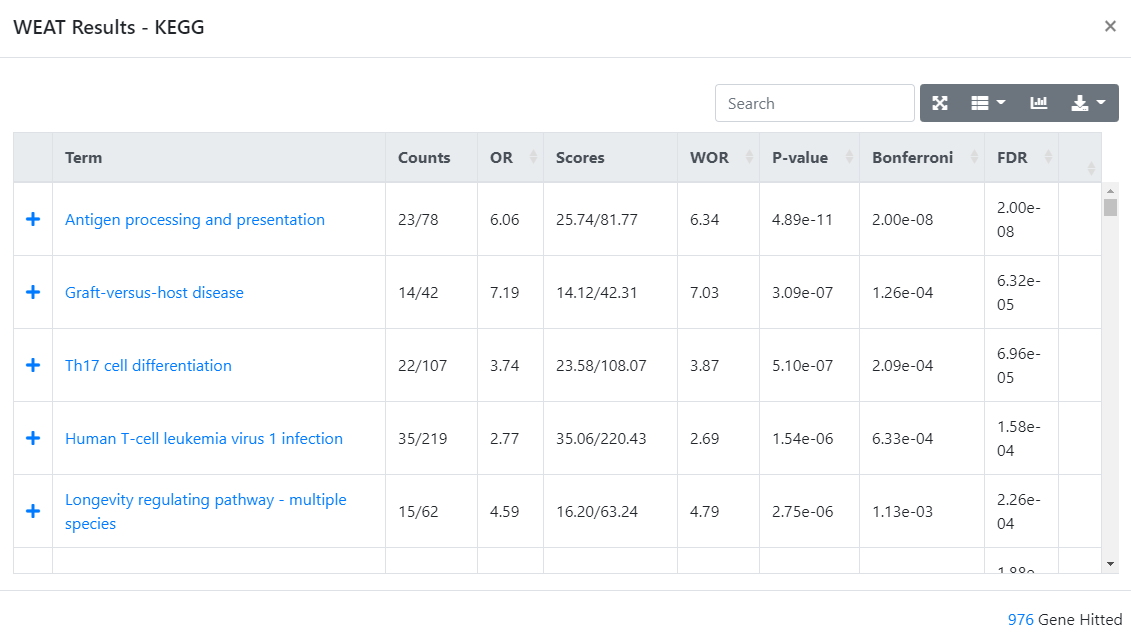 Figure 4. Detail page.
All the text with blue color can be clicked for an external link.